COVID-19 Protocol:
We are in compliance with all of the official protocols established by the Health Authority for the prevention of the spread of COVID-19.
Seasons: Summer - Nov 15 to Dec 15 and Jan 3 to Mar 20. Closed for the holidays. Winter - Jul 6 a Aug 6. National Holidays - Sep 14 to Oct 18.

Hours: Summer - 9:00 am to 12:00 midnight. Winter - 10:00 am to 7:00 (Weekdays) and 10:00 am to 10:00 pm (Weekends)

Contact: Tour operators and interested parties contact Silvana Silva at Silvy_2017@hotmail.cl o 9 9784 6528
Introduction


The Food Fair of Puerto Fuy is an association of local residents that serve national and international tourists and show the hospitality of our community. This fair has served the public from our beautiful building since 2014. There are 25 commercial stalls with fully-equipped hygienic food services and cleanly tiled floors and walls. A great variety of food and beverages are served throughout the fair, from simple, cheap snacks to refined meals, all at relatively low prices. The fair is open until midnight for those finishing their adventures late in the day and occasionally offers live regional music as a complement. All of this is located close to the passenger terminal for the ferry and beach of Puerto Fuy.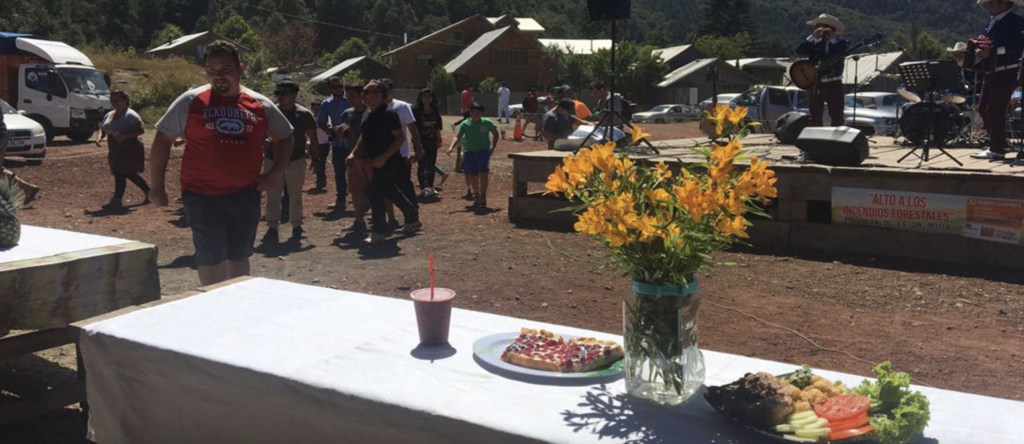 Our History

The food "fair" began around 2011, with different informal entrepreneurs selling food and drinks than those seen today. In 2014, the Huilo Huilo Foundation donated an area of land near the vehicle entrance of the ferry. Money was raised with the Foundation's help to build the building that currently is used today. Each member of the Market helped in the construction of this building, making it their own.
The association of the fair has 34 associates, 25 women and 9 men. Fundamentally, this is an association of entrepreneurial women who have managed the business from the beginning, determined to better their quality of life and bolster the communities and their families.
All of the associates have legal permits and certifications allowing them to serve food held to the highest hygienic quality. We strive to offer the best to the public, improving our opportunities while offering an unforgettable experience. Since 2015, our fair has been rated one of the top 10 fairs to attend in all of the region. In 2017, we reached the 8th best in that category.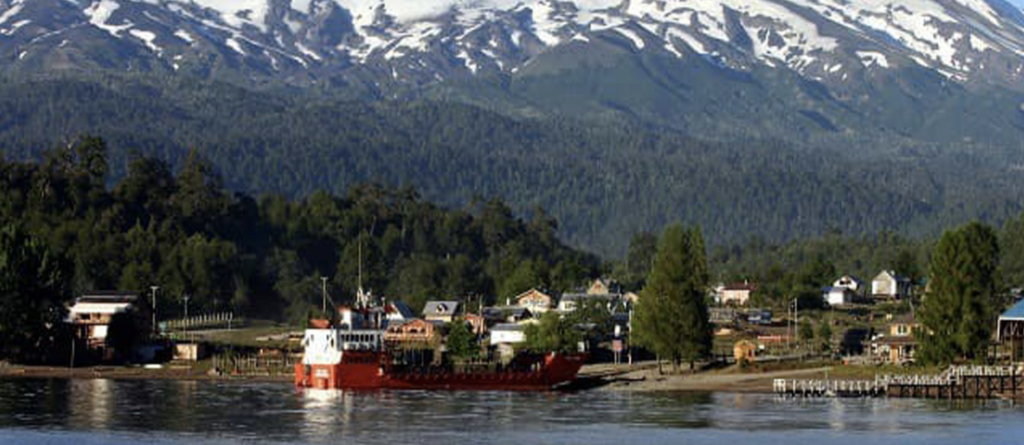 Our Products

The offered meals are divided into two groups: sweet and salty foods. There are also beverage vendors on each end of the courtyard selling soft drinks, juices, and craft beers. The offered food varies greatly, from sandwiches and empanadas to soups and salads. Some vendors offer more exotic and gourmet tastes, such as trout, salmon, venison and wild boar, all prepared by prominent chefs.

Where to find us:

Large building across from the ferry port in Puerto Fuy